Call center software, Erlang calculators, Workforce management

cc-Modeler Professional
Software tools to optimize call
center performance and scheduling
cc-Modeler call center software simplifies staffing,
scheduling and optimizing service in your call center - no
matter whether it is large or small.
Use it to improve your service levels, identify staffing
gaps and have happier customers.
Suitable for any organization handling incoming
customer calls - call centers, helpdesks or support
groups.


•
Identify your real staffing needs for
each period throught the day.
•
Handle multiple shifts and planned
breaks, so that you can optimize
agent schedules and coverage.
•
Evaluate the impact of agent
numbers on your service level &
abandoned calls.
•
Improve the productivity of your
staff through better scheduling.
•
Provide detailed performance
analysis through the day, based on
your service level goals.
•
Eliminate periods of agent overload.
•
Improve overall call center capacity.
•
Improve customer satisfaction
through reduced ASA and more
consistent performance.
•
Reduce the number of abandoned
calls from your customers.

Increase Customer Satisfaction
•
Schedule off-phone activities to
provide more work variety.
•
Balance occupancy against SLA
goals more effectively.
•
Such as the impact of an additional
5% of calls.
•
Or a 30 second improvement in
talk time, for example
•
Or a change in your SLA goals.

Model Multiple Scenarios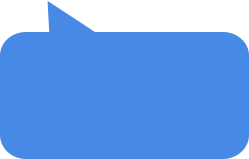 What customers say
"We jumped from 49% service level to
91% in three days using cc-Modeler to
restructure our call center"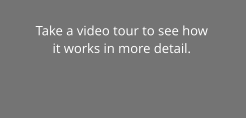 Take a video tour to see how
it works in more detail.

Dive into cc-Modeler now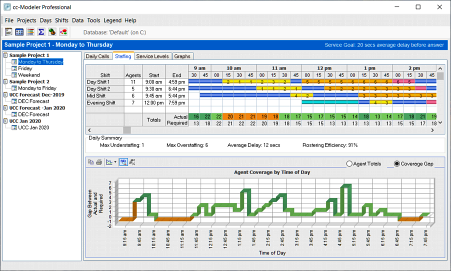 Take a video tour of cc-Modeler Pro